Architecture & Design
Design and Hospitality
Members Joined:
4 Members Joined
Total Views:
8 People Visited
Overview
How a business model impact on the architectural choices. The lesson will analyze different typologies of hospitality and the main architectural characteristics of each one, related to layout, interior design, services and much more.

Hospitality and interior design last trends. The lesson will focus on the new hospitality models that determine new architectural and interior design approaches.

Hospitality & Covid-19: how the virus could impact on the design and the layout of hotel facilities.
Objective of the Course:
The course deals with the issues of architecture and interior design starting from a general framework in which it is highlighted how the identification of a customer target can influence the entire design process and coming to analyse the possible new hospitality design scenarios due to COVID-19.
Targeted Audience:
Architecture/Interior Design Students

Hospitality Management Students
How a business model impacts on the architectural choices.

How a business model impacts on the architectural choices

Hospitality and interior design lastest trends.

Hospitality and interior design latest trends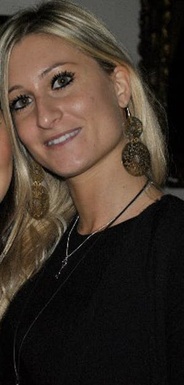 Beatrice Cividini is an Architect graduated with Bachelor and Master Degrees from the University Polytechnic of Milan, Italy. 
During the University years she worked for an architecture firm in Italy, and she had the opportunity to undertake part of the studies abroad, first in San Diego, USA and then in Valencia, Spain. 
After passing the state exam and becoming an Architect, she went to work in Doha, Qatar, for two years and from 2017 she came back to Italy where she opened her own architecture firm. She also started collaborating with the construction family business company Cividini Ingeco Srl as Technical Manager.
Today she is registered to the Order of Architects of Bergamo and she is the Vice-President of ANCE Giovani Bergamo, the Association of Young Constructors.
Her design job is focused on high quality renovations for residential, offices and hotel buildings.