Institute of Directors
Corporate Governance, key to success in Malta's economic system?
Member Joined:
1 Member Joined
Total Views:
638 People Visited
Why does Corporate Governance sit at the centre of the success or failure of Malta's economic system?
Corporate governance lies at the heart of our economic system. It is the interface between capital markets and companies, between employees and executives, and between society and the corporate sector.  It is the driver of what companies do, how they do it and the effects they have on others. In other words, it sits at the centre of the success or failure of our economic system.
Our distinguished panel, John L. Bonello, Chair of HSBC Bank Malta plc., Judge Professor Mervyn E. King and IoD Global Chair Charlotte Valeur, will tackle some of the most important corporate governance issues that confront business today. Through this webinar, the IoD hopes to extend the boundaries of our understanding of how corporate governance contributes to the flourishing of Malta's business, our economy and society.
If you really want to get to grips with why corporate governance is the most important topic in Malta's recovery and its main driver of growth, don't miss these distinguished speakers.
IoD webinar | Corporate Governance, key to success in Malta's economic system?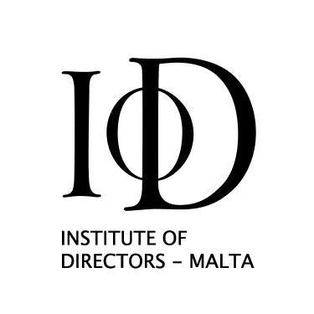 Institute of Directors Malta
The Institute of Directors Malta Branch (IoD) is a business organisation for company directors, senior business leaders and entrepreneurs. IoD has become the foremost business organisation in Malta working on corporate governance education, events, workshops, training and has become the trusted partner of all key institutions on Corporate Governance issues – Ministry of Finance, MFSA, MSE, Central Bank, FinanceMalta, Chamber of Advocates, Malta Institute of Accountants, and many others. 
The IoD's mission is free enterprise, entrepreneurialism, wealth creation and good corporate governance, and represents the views of businesses and IoD members in the media and with government. Members of the IoD come from companies of all sizes and from all industries in Malta. IoD gives them a voice on director issues. 
IoD Malta forms part of The European Confederation of Directors Associations (ecoDa) in Brussels to contribute towards European corporate governance issues. ecoDa represents around 55,000 board directors from across the EU. ecoDa's member organisations represent board directors from the largest public companies to the smallest private firms, both listed and unlisted, with a mission to promote the role of directors, to develop professionalism and European governance standards.
A growing number of research studies document the relationship between corporate governance and triple bottom-line performance.